Klosterområdet - ett vandringsmål då och nu
---
Slide 1 of 2
Slide 2 of 2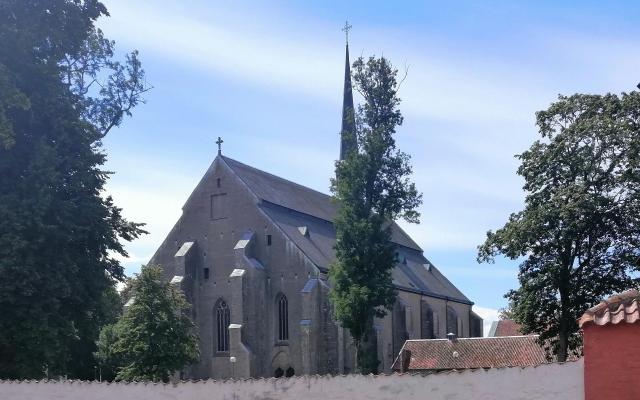 Previous
Next
---
Standard: 130 SEK
Barn/Ungdom 8-17: 90 SEK
---
I nästan tusen år har klosterområdet lockat långväga besökare av olika slag. Följ med på en vandring i klosterområdet där vår kunniga guide Viveca Sörensen berättar om Bjälboätten, kungapalatset, den heliga Birgitta, klostrets framväxt, nunnor och munkar, livet i klostret, pilgrimerna, beginerna och örtagården. En vandring i vandrarnas fotspår som täcker många århundraden av historia. Om du har rätt till rabatterat inträde med t.ex. Kulturarvskortet eller vill gå på flera guidningar samma dag - reservera guidning via telefon eller mail och betala sedan på plats.
---
Click on an occasion in the calendar to book
No occasions planned for this tour. If you have a request, please contact the organizer.