Föreläsning: Gravstenarnas budskap
---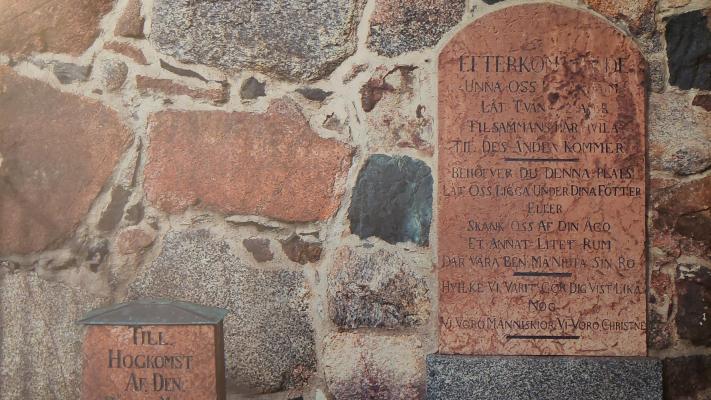 ---
Ungdom 8-17 år inkl. entré: 90 SEK
Vuxen inkl. entré: 130 SEK
---
Som en del av kyndelsmässofesten i Vadstena berättar arkitekten Per Rydberg om gravskick under olika tider och hur gravstenar och andra gravmonument utformats enligt sin tids föreställningar och ideal. Per Rydberg deltog 2004 i arbetet med skriften "Klostermuseets gravhällar och Vadstenabygdens stenhuggare" tillsammans med Göran Grefbäck och Sune Ljungstedt. Föreläsningen hålls i samband med den aktuella utställningen "Minns att jag levat" på Klostermuseet. I avgiften ingår entré till museet och utställningen hela lördag 4/2 under öppettiderna kl. 11-17.
---
Click on an occasion in the calendar to book
No occasions planned for this event. If you have a request, please contact the organizer.